MEMBERS
With James leaving the band and Stuart joining, there is now a new line-up, (like dah!). Anyway here is the updated line-up of the always great, always amazing, kings of Sludgecore, Iron Monkey.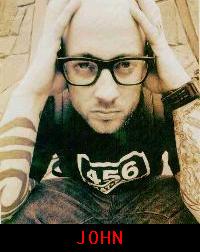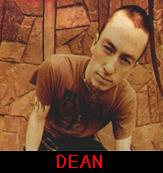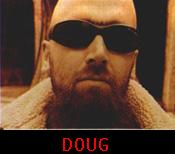 JOHN PAUL MORROW: VOCALS; CANNIBALISM, NECROPHILIA, KILLED BABIES/CHILDREN, BLUNT INSTRUMENTS.
LIKES: SKATEBOARDS AND OLD SCHOOL METAL.
DISLIKES: ?
STUART O'HARA: GUITAR; NO REASONS GIVEN FOR MURDER.
LIKES: ?
DISLIKES: ?
DEAN PAUL JAMES BERRY: GUITAR; SUFFOCATION/ DROWNING, STABBING/DISMEMBERMENT, ARSON, CHRISTIANITY.
LIKES: BLACK FLAG, LYNARD SKYNARD AND NOTHING ELSE.
DISLIKES: EVERYTHING.
DOUGLAS CAMPBELL DALZIEL: BASS; CLAIMED TO BE A VIETNAM VET BUT WASN'T, ANIMAL TORTURER, CHRISTIANITY, MURDERED FOR CASH.
LIKES: WCW MONDAY NITRO, APPLEJACKS, NOTTINGHAM PUBS AND REAL MUSIC.
DISLIKES: BEING IN A BAND WITH A BUNCH OF PUSSIES. MOST OTHER THINGS.
JUSTIN DAVID GREAVES: DRUMS; SHOOTING, KILLED PROSTITUTES, BED WETTER, PROSTITUTES SON.
LIKES: BEATING THE WIFE WITH A SHITTY STICK, THE MELVINS AND CAPTAIN BEYOND.
DISLIKES: THE REST OF THE BAND.